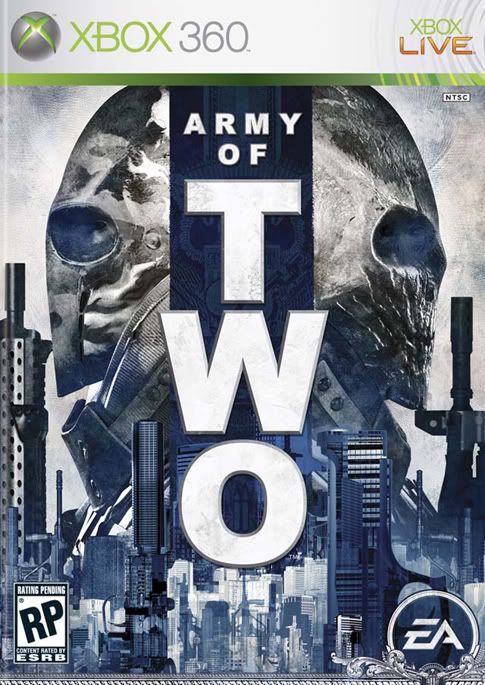 Here's something I wasn't really expecting. EA's Army of Two has some of the nicest cover art I've seen this side of all the Steelbook and Collector's Edition fare that loads the shelves these days. I'm all for the extra content, and I love a sexy Steelbook, but when a company puts their asses in gear and makes a standard case look like something stellar, that deserves a little praise. Here's hoping they don't go tweaking or fiddling around with this cover; it's beautiful just the way it is.

The game itself is another issue, but I'll be honest and say that I'm more excited for this than I was for Black, EA's last fledgling shooter franchise. The humor and deep co-op gameplay look really interesting, and the aggro system seems wonderfully orchestrated. Something tells me I'll end up buying this, just unfortunately long down the road from its release.
1 Comment:
5:22 PM

Yeah, this game does impress. I thought the E3 trailer looked pretty decent (although Call of Duty 4 killed it).