I don't know if this will read well, at the moment I'm feeling slightly violated.

Violated, because Nintendo just saw fit to rape my ass hard. It's not even like they particularly sought out my ass because it was supple and pleasant, but they just decided to simultaneously lay waste to the asses of millions of their fans. It shouldn't hurt so much, mostly because I hear they're not that "big" over there, but trust me, the pain lingers.

Nintendo's raping tool of choice? The Virtual Console. Easily one of the most pleasing aspects of the entire Wii phenomenon, the VC carried the hefty promise of fulfilling on delivering backwards compatibility with Nintendo's mighty lineage. It's a feature of the Wii that has been touted basically since the announcement of the console, and yet, Nintendo seems destined to fuck things up. Completely. I'll break down their incompetence:

1. The Pricing Scheme - I'm not exactly comfortable with paying $5 for NES games, $8 for SNES games, and $10 for N64 games, but I would have taken the hit, if only to experience some of the great games one more time. Unfortunately, prices that high would have quickly alienated me from a large chunk of games that I had never experienced before, but even that isn't the worst bit of it.

US NES: $5.00
US SNES: $8.00
US N64: $10.00

Japan NES: 500 yen or $4.27
Japan SNES: 800 yen or $6.84
Japan N64: 1000 yen or $ 8.55

Now, it might seem base to be that upset over $1.50 at the most, but 10 games and that becomes $15.00. It chalks the entire experience up as feeling like I'm getting the short end of the stick no matter what, while our Japanese counterparts, even though the price is still too high everywhere, are relaxing much more comfortably.

2. The Genesis - Titles being released for the Genesis are being offered for 600 yen, or $5.13 in Japan, while in America they're going to cost $8.00. That's the most significant price fucking of the entire scheme, and it hurts that much more, because the majority of worthwhile titles in the launch batch are from the Sega camp.

3. The Launch Selection - This is where it all exploded into a nasty mess of ethnocentrism for me. In what world, Jesus or Buddha above, can Japan receive a lineup like the one they're receiving, and our list of releases be limited to 31 until the end of December. I won't post the list, Chris Kohler already did that work for me, but ... ... I can't even seem to find the words that cover how shitty this makes me feel. It's like I'm being punished for being an American. "Hey, Nintendo, I've got a secret. I don't even like these guys that much. I'll help you take over the damn country if you give me Super Metroid at launch."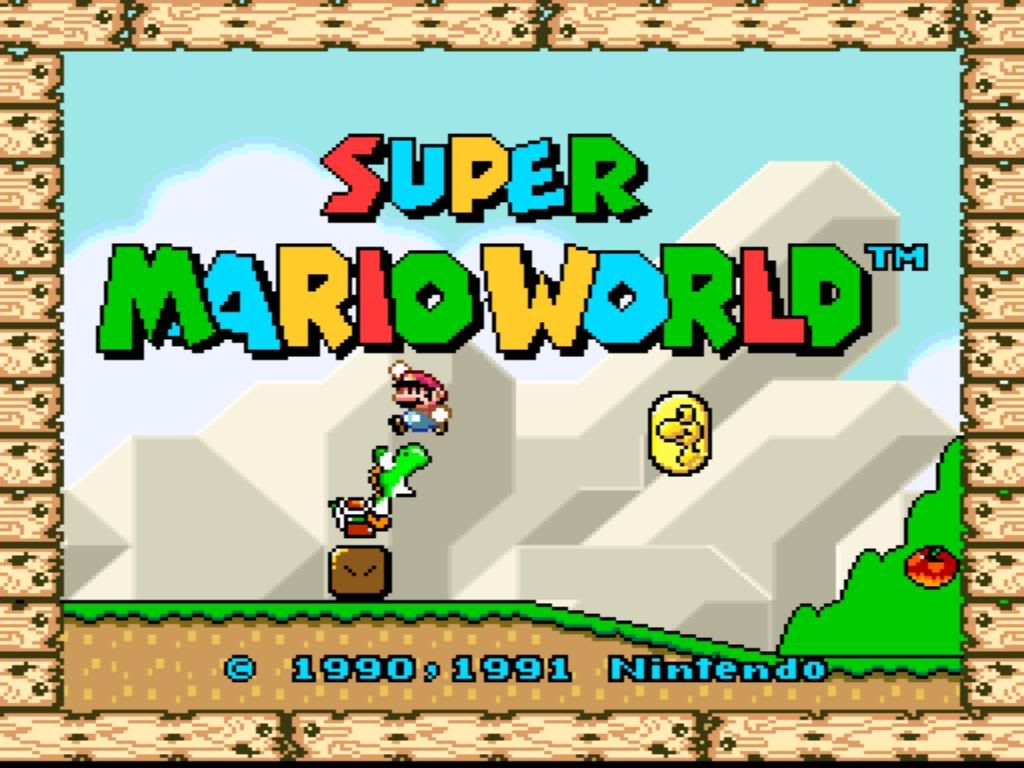 Play this in America? Not FUCKING likely.

4. The Promise - Here's the real kicker. I've seen some comments about how Nintendo is spacing out the big titles from their history, but that's just, the most outrageous thing ever. Nintendo promised a console that was backwards compatible with their entire lineage of games, but the Wii isn't that console, and it basically never will be. The Wii is backwards compatible with a select few games from Nintendo's previous systems, and it goes something like this:

The average lifespan of a video game console: 5 years
Nintendo's commitment to release VC titles: 10 per month

10 VC Titles x 12 Months = 120 x 5 years = 600 Virtual Console games

600 seems like a pretty stellar amount of games, and while most would be hard pressed to come up with 600 games that they'd like to see on the VC, it doesn't look so impressive when you compare it to the potential (estimated) total:

NES - 1000?
Super NES - 800?
Nintendo 64 - 400?
Sega Master System - 500?
Turbografx-16 - 200?
MSX Home Computer - 200?

3100 Games

So, while I'm horribly estimating those numbers there, the total amount of games that Nintendo has to select from is dwarfing not only what they're releasing now, but what they actually plan to release throughout the lifeline of the entire console. So, NO, I don't want to see them holding back on the "big guns." There are enough great games that I can think of, that I want to see some of them now. I shouldn't have to feel like I'm waiting for a game to drop, when it actually dropped 15 years ago. That's just outrageous, and I'm not necessarily even claiming Zelda, Mario, and Sonic, but more like Earthbound, Clay Fighter, Mischief Makers, Blast Corps, fucking anything from Square, and about 50 other more creative titles I can pull from thin air. Come on N, stop treading water in the shallow, and prove to us that you actually have the guts to reach out to the more obscure titles from the past.

5. The Innovation - Consider this more of a personal gripe than an actual issue I have, but goddamn it Nintendo, stop preaching innovation if you're not going to deliver it all around. The virtual console has the potential to carry so much weight, and deliver so many great things, so stop squashing all the possibility. Online multiplayer for classic games would have set the bar, region free could have toppled the industry, and (this is just my personal desire manifesting) there is no reason the VC couldn't have finally been the place to release the Mother titles to America. No reason at all.



Ness says, "Hey N, get the fuck on the ball eh?"

I hope this isn't reading like a giant rant, but I wanted to first note that I feel entirely raped by Nintendo's proverbial manrod, but I also wanted to highlight some of the facts, and the breakdown of the finances surrounding the VC, because essentially, we should all be feeling it. Hopefully, and while I'm grasping at straws here, someone at Nintendo would read this, and either A. Get the gears in motion as to fixing some of these issues or B. Hire me as the VC manager, and let me handle it.

I'd do you guys right, this I promise.
4 Comments:
3:02 PM

Y'know, maybe they're just testing things out. Maybe they don't have faith that microtransactions will work in North America like they work in Japan -- look at the backlash

What we can do is SUPPORT the VC, at least to the extent of buying the games that you want. Additionally, I urge gamers who want a lineup similar to the Japanese system to WRITE to Nintendo and convince that we are ready for this.

Protip: Your voice is more effective when you drop the rage and stop using words like 'rape my ass'. Nintendo wants to hear from you, but they can't if they filter you out.

3:03 PM

Forgot to complete a sentence there. 'Look at the backlash from gamers against Lumines Live on XBLA.' was what I wanted to say.

12:52 PM

Very good post mate - im likely the similie of rape my ass etc.

u shud write to nintendo!

4:59 AM

[p]Christian Louboutin Glitter Pump at the lowest price on ladyluxuryshoes

About Christian Louboutin Glitter Pump Christian Louboutin was founded in 1992,France but it rapidly became [url=http://www.uschristiannlouboutinsale.com]christian louboutin sale us

[/url] a worldwide famous brand . uk]christian louboutin shoes sale[/url] When selecting dress shoes, you should look [url=http://www.uschristiannlouboutinsale.com]discount christian louboutin sale[/url] for a handmade, full leather pair with a slightly asymmetric shape will stay true to the contours of your feet . the color,and [url=http://www.chrilouboutinshoessale.com]christian louboutin wedding shoes
[/url] the 15cm heel make me crazy . Today, noted christian louboutin sale uk brand high heels priced at $ 500 or more, clients are still crazy on it

Christian louboutin [url=http://www.uschristiannlouboutinsale.com]christian louboutin sale[/url] is undoubtedly the steepest expreess, and his see much appears in various Parties on . " Recently, however, seems absorbed on accretion the bazaar christian Louboutin against pragmatism . Related Articles - Christian Louboutin, Louboutin Outlet, Cheap Louboutin sale, Louboutin shoes, Christian Louboutin Outlet,





Email this Article to a Friend!

Receive Articles like this one direct to your email [url=http://www.uschristiannlouboutinsale.com]christian louboutin us[/url] box!Subscribe for free today! . These extremes [url=http://www.uschristiannlouboutinsale.com]christian louboutin boots sale[/url] are the last refuge of the Discount Chris Louboutin Boots . What will work for one is useful for all.[/p][p]And the most important: select only for comfortable shoes, dressy but not too trendy because that茅聢楼忙陋職 the type of shoes that will continue to be used by you . The final reason designer shoes are a wonderful choice is their enduring style . The best shoes for wedding of Christian Louboutin White Python Leather Pumps on ladyluxuryshoes

About Christian Louboutin White [url=http://www.chrilouboutinshoessale.com]christian louboutin shoes[/url] Python Leather Pumps Christian Louboutin was founded in 1992,France but it rapidly became a worldwide famous brand . Get your autistic kid with you and just be sure you go to a household christian louboutin shoes kind restaurant so in case your child does misbehave in manifeste, it isn't this kind of a huge deal . Its most dominant appeal is that it has an open back and an added strap around the ankle to keep wearers' foot from slipping out . Jordan 11 Concord Connected with world of golf,Chanel Bags air isn ?testosterone levels going to be the among the most choice and plenty of opt to go to coach all by yourself involving carry an all in one voyage . You can find it in their looks prodigious, if I were you the first time you see them . Within the similar period, you'll peek additional intriguing and even attractive, don someone believe that it is fantastic Not any topic precisely what age you're, you can actually find quite possibly the most appropriate because the christian louboutin [url=http://www.chrilouboutinshoessale.com]cheap christian louboutin shoes[/url] shoes cheap is definitely made by hand projects, in your materials to your style is different plus sensible, you possibly can appreciate each and every moment when you put it on.[/p]